Manufacturer & Supplier in China
LED spotlights have become popular for accent lighting in various settings, including retail stores, shopping malls, and hotels. Upward Lighting, a premium manufacturer and wholesale supplier of ceiling led spotlights in China, is committed to offering sustainable lighting solutions for your projects. Whether you're looking for accent lighting for a commercial space or a residential project, we are dedicated to providing high-quality and environmentally friendly lighting options.
Customizable

Factory Price
5 Years Warranty
Short Sample / Production Leadtime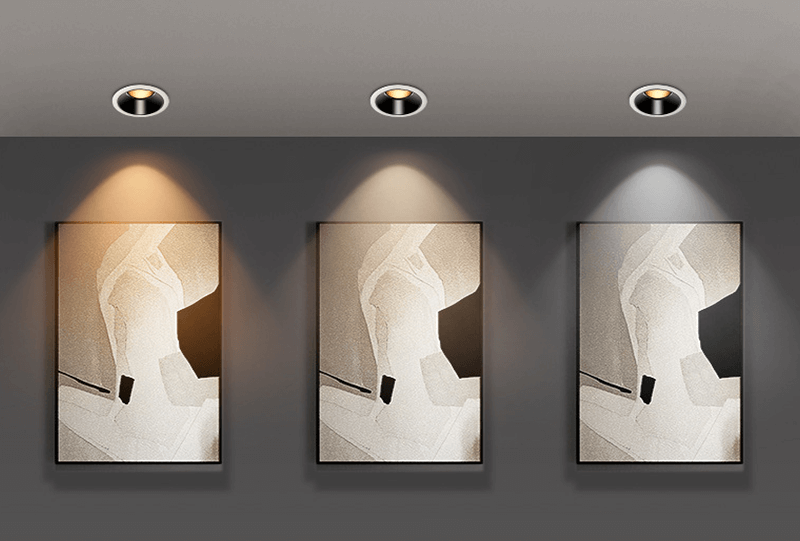 Upward Lighting develops and releases 10-15 new spotlighting items annually, using the latest LED technology and energy-efficient components.
Our products offer customizable features, exceptional performance, and energy efficiency. In addition, we work closely with our clients to understand their lighting requirements and provide customized solutions that exceed their expectations.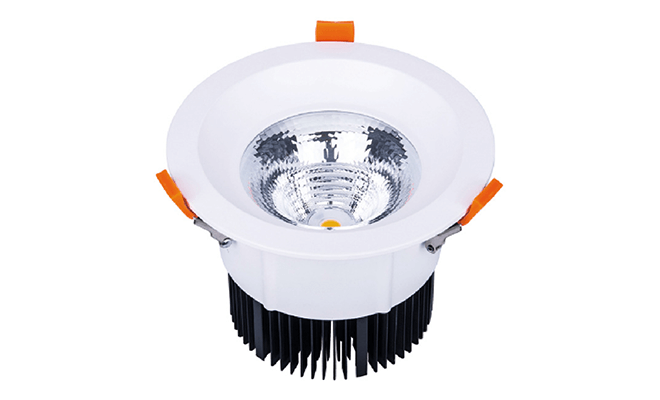 Square Ceiling Spotlights
Our latest range of down-mounted spotlights is designed with adjustable angles that can be directed to highlight specific objects such as art, pictures, or collectibles. Additionally, we offer a selection of single-port or multi-port canopies to complement the down-mounted spotlights and allow for easy installation, changes, and adaptations to your lighting setup.
This innovative lighting solution is ideal for creating versatile and expressive lighting layers in any space. Whether you're a designer or homeowner, the directional light beam and customizable canopies allow you to adjust your lighting according to changing moods and seasons, adding depth and personality to your environment.
Ceiling Mounted Spotlight with Competitive Wholesale Price
Upward Lighting is a reliable source for wholesalers and retailers looking for the latest and highest-quality ceiling spotlights at affordable prices. Focusing on innovation and excellence, we offer various lighting solutions designed to meet multiple industries' diverse needs.
With over 13 years of experience in the lighting industry, we understand that branding is essential, so we can custom product boxes that bear your brand and logo. Whether you require a large or small order, we provide competitive pricing and fast delivery to meet your requirements.
When you partner with Upward Lighting, you can rest assured that you will receive top-quality products at an unbeatable price, backed by excellent customer service and fast shipping. Place your order today and experience the Upward Lighting difference for yourself!
Custom Led Spotlights Indoor to Your Specifications
With over 13 years of experience in the field, Upward Lighting has established itself as a manufacturer and supplier of professional-grade ceiling spotlights, downlights, and track light fixtures.
We are dedicated to designing innovative, high-quality products to meet all lighting needs.
Our types of lights can use for any commercial building and artistic properties like theatres, hotels, restaurants, sports stadiums, and convention centers.
We also provide complete solutions for indoor or outdoor city beautification projects.
Why Choose Upward Lighting?
Our dedication to delivering exceptional lighting solutions sets us apart as the leading supplier and manufacturer of ceiling led spotlights. With our innovative designs and collaborative approach, we have the expertise to work with you and transform your ideas into reality. You can trust us to provide only the best, most customized lighting solutions to meet your needs.
We offer a warranty on all our lights to ensure your satisfaction and provide the best value for your investment.
We offer OEM/ODM services, providing customized solutions to your needs and ensuring you receive the perfect lighting solution for your project.
Our customer service is available 24/7 to answer any questions or concerns. Contact us today for exceptional customer service.
We value your time and offer prompt delivery of your ceiling led spotlights upon purchase. Get your lighting fixtures delivered in time!
We are committed to delivering exactly what you need, no matter the requirements. With low minimum order quantities, please get in touch with us today to get started.
We offer factory prices to ensure you get the best value for your investment. Our commitment to affordability without sacrificing quality has made us a top provider of lighting solutions.
Real Reviews from Real Customers
Here is a selection of feedback from our valued customers regarding our products.
"I recently installed your ceiling LED spotlights in my home and am so impressed with the results! The light output is amazing, and the sleek design perfectly fits my modern decor. I love how energy efficient they are, too – I've noticed a significant decrease in my electricity bill since switching to your lights."
"I have to say; I am beyond impressed with the quality of your ceiling LED spotlights. They were straightforward to install and completely transformed my home's look. I have received so many compliments from guests on the brightness and beauty of the lights."
"Your LED spotlights have been a fantastic addition to my home. The adjustable feature is excellent for directing light exactly where I need it, and the brightness and color rendering is amazing."
Frequently Asked Questions
We understand that you may have additional questions about our ceiling led spotlights, so we've compiled a list of the most frequently asked questions to help you make an informed decision.
What is the difference between LED spotlights and LED downlights?
LED spotlights typically have a narrow beam angle and highlight specific areas or objects, while LED downlights are wider and provide more general lighting for a room.
Can LED spotlights be used outdoors?
Yes, many LED spotlights are designed for outdoor use and are weather-resistant.
How do LED spotlights affect light distribution?
LED spotlights can affect light distribution, with some models offering adjustable beam angles or other features to control fair distribution.
What is the power factor of LED spotlights?
The power factor of LED spotlights is a measure of how efficiently they use electrical power. LED spotlights typically have a high power factor, meaning they use electrical power efficiently and do not waste energy.
What is the lumen output of LED spotlights?
The lumen output of LED spotlights can vary, but it is an important factor to consider when choosing a light. High-lumen results can provide bright, vivid light, while the lower-lumen result may be more suitable for subtle, accent lighting.
What is the operating temperature range for LED spotlights?
The operating temperature range for LED spotlights can vary, but choosing a model suitable for the specific conditions in which it will be used is important. For example, some LED spotlights may not be ideal for extreme temperatures, while others may be designed to operate on a broader temperature range.
How do I choose the right LED spotlight for my needs?
When choosing an LED spotlight, it is essential to consider the room's size, the ceiling's height, the desired brightness, and the overall look you are trying to achieve. You should also ensure your chosen LED spotlight is compatible with your fixture and electrical setup.
Can LED spotlights be used with a track lighting system?
Yes, many LED spotlights can be used with a track lighting system, but it is important to ensure your LED spotlight is compatible with your specific track lighting system.
What is the color rendering index (CRI) of LED spotlights?
The color rendering index (CRI) measures how accurately a light source renders colors. LED spotlights typically have a high CRI, meaning colors appear more vivid and true-to-life than other lighting options.
Are LED spotlights expensive?
LED spotlights vary widely, but many models are more expensive than traditional lighting options like incandescent or halogen lights. However, LED lights' energy savings and longer lifespan can make them more cost-effective.
Request A Ceiling LED Spotlights Quote
You can receive an instant quote, or let us know what you need, and we'll get back to you promptly!